My weekly list of what I'm enjoying or pondering - Weekly Chatter 10.
I start with the obvious - a weekly list is not weekly anymore. Lack of priorities, laziness, taking time off. However, it doesn't matter, because, in the meantime, I've come back to running.
Community
The second meeting at our Vilnius Microsoft Data Platform Meetup took place last week. I spoke about Azure Stream Analytics, and it was the first time I did some coding and hands-on explanation on a stage. Comments were positive, which is truly rewarding because the session required enormous effort beforehand to make sure all scripts and the environment is setup properly.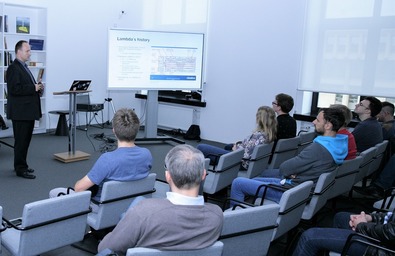 ---
Sports
I ran 10 km on the trail yesterday. This distance is a small victory for me because the last time I ran a 10 km distance in 2015. I did a couple of runs earlier this month, and surprisingly, cold shower applied to legs reduced muscle soreness to the minimum. For now, I don't have any distance or time goals for this year. I want to focus on regularity.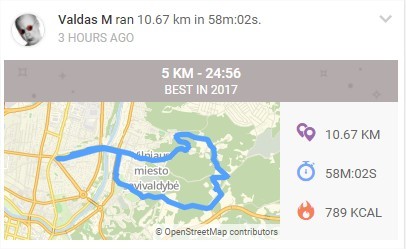 ---
Music
Paolo Nutini - Scream (Funk My Life Up)
---
Thoughtful reading
This week I found an intriguing article - 5 Questions to Help Your Employees Find Their Inner Purpose. What are my answers? I started dwelling, overthinking, so the only option was to limit the time to 60 seconds for each question. Here are the non-filtered (ironic?) answers:
What are you good at doing? Finding nasty workarounds to unsolvable problems Learning something new and explaining it to others
What do you enjoy? Automating a task and hoping that it never gets back Can-do attitude
What feels most useful? Putting myself in other people's shoes Finding the simplest solution to the same problem
What creates a sense of forward momentum? Public speaking
How do you relate to others? The most rewarding experience is when my action helps others grow. Highly possible, that this is the only way to grow for me.