Here is a monthly list of my latest findings in the data, AI, cloud topics. Plus, some futuristic content that I've dug up in different places.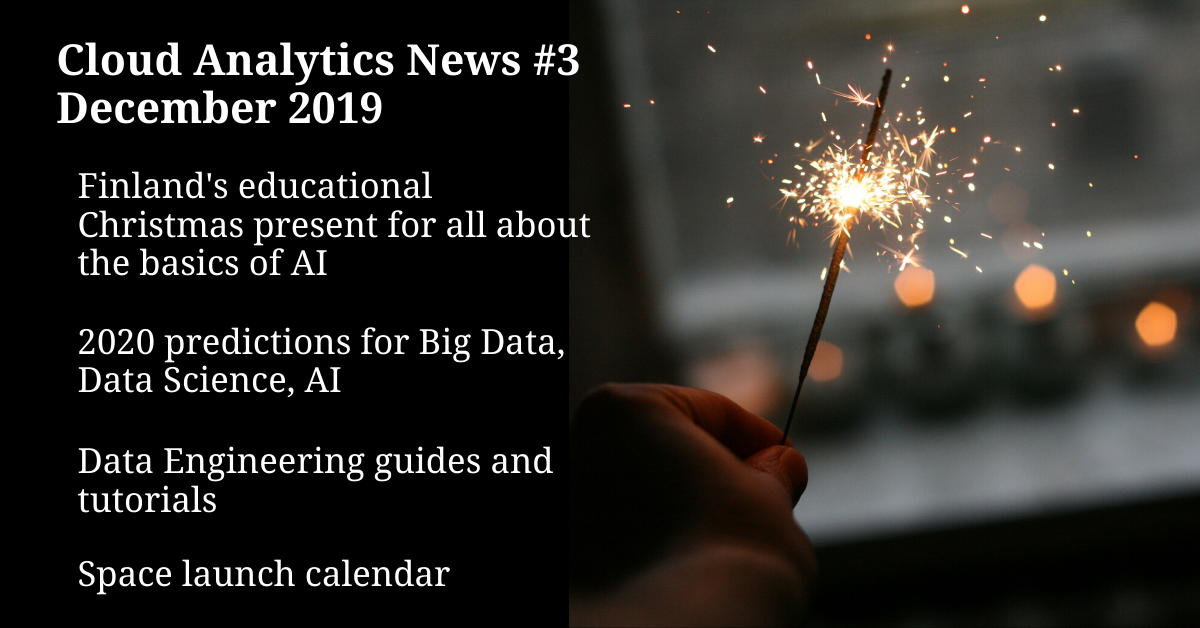 Photo by Danil Aksenov on Unsplash
Interesting materials on Software Development, Big Data, Machine Learning, etc.
The Elements of AI course is designed to encourage people to learn the basics of artificial intelligence, irrespective of their age or education. The original goal behind this course was to educate 1% of Finnish people, which amounted to roughly 55,000 people, in the basics of AI. This goal, however, was accomplished in just a few months. Therefore, the revised goal of this course is to train 1% of European citizens in the basics of AI by 2021.
2020 predictions (yes, it needs a separate section :) )
Disclaimer: All "predictions" are just personal opinions. Keep it as a thought material.
Futurism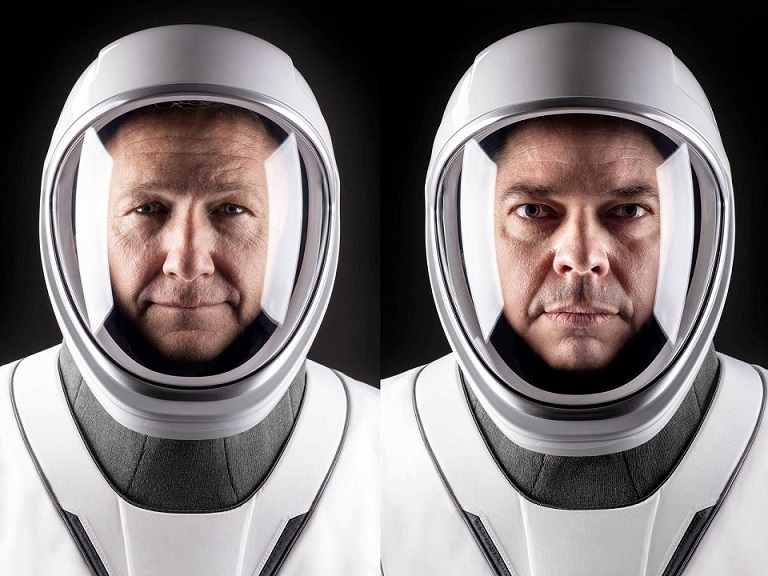 NASA astronauts Doug Hurley (left) and Bob Behnken (right), who are scheduled to be the first people that SpaceX launches into orbit. SpaceX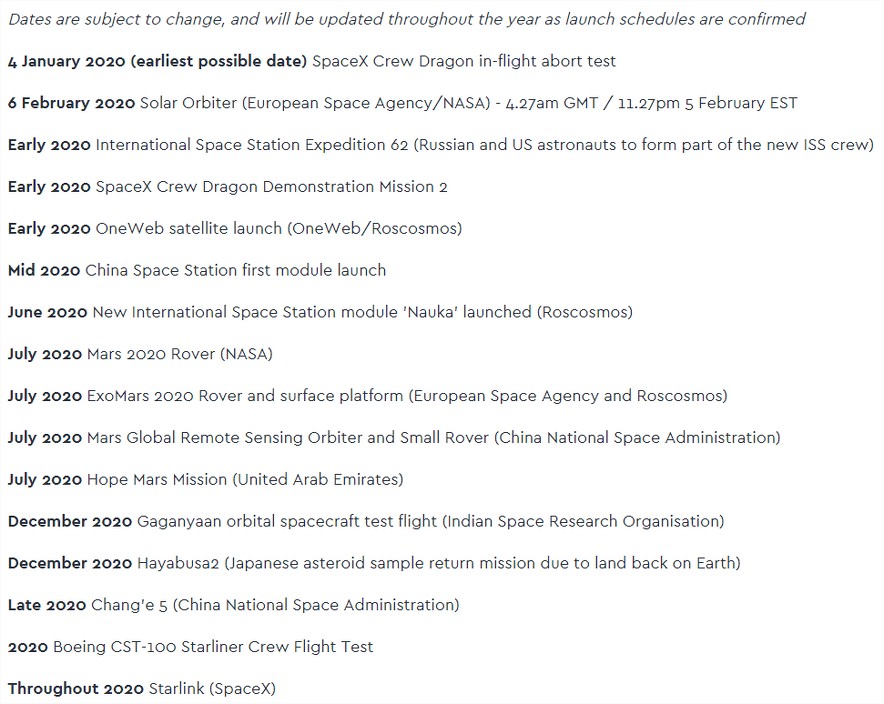 Original: https://www.rmg.co.uk/discover/explore/space-stargazing/space-exploration/mission-launch-dates-2020